Centrum PANT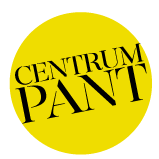 The PANT centre was founded in late 2016. It offers places for lectures, debates, movie projections and workshops related to the topic of contemporary history and social issues. Its other benefits include a café, a library (offering books to read in the centre) and a bookshop focused on historical and social literature.
All creative kids will have craft fun here! Several craft workshops will be prepared for you.
Photo booth First Republic

A photo booth of the First Republic will be prepared for the aficionados of period photography.
PANT café will be offering services up till midnight including snacks.
Contact
PANT Centre, Čs. Legií 222, Ostrava
petr.panek@pant.cz
www.centrum-pant.eu
Phone +420 602 764 931